Autumn 2022 Newsletter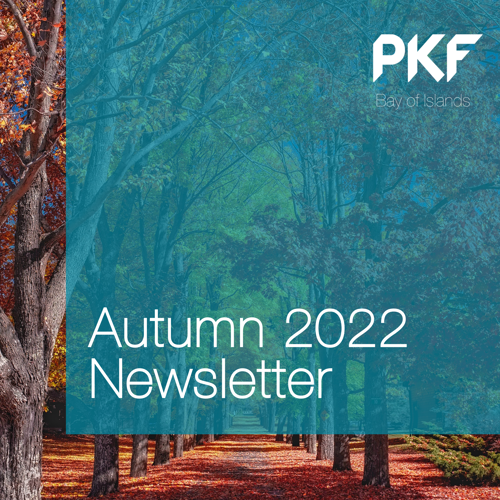 We hope you're enjoying this autumn season! It's hard to believe we are already halfway through the year.
With the 2023 financial new year here, the PKF team have been working away in the background. Our team continues to grow—meet our newest member, Thera, and catch a preview on the 2022 NZ Budget. Read more here.
As always, if you have any queries or would like to speak with one of our team members please contact us at paihia@pkfboi.nz
See more Newsletters items